Lessons
Beginner Lessons & Transition Classes
Instructors

Come Join the Fun!
Transition (weekly) and Beginner Classes start September 25, 2023
Monday evenings at 8573 #C Sudley Road, Manassas, Virginia
**Shoe information is posted under Resources
Transition classes (weekly)
Goals

A fun way to exercise

Learn steps and dances prior to joining the Bull Run Cloggers




Details (registration link below)

6:00 – 6:50 pm

Clogging or tap/dance experience required

Attire: comfortable clothes

Clogging shoes (preferred) or slick-soled shoes

Bring: a water bottle!

No partner needed

BRC group membership not required

Non-member: $25/month

Class is included in group membership dues
Beginner classes (September 25, 2023):
Goals:

Learn to clog

A fun way to exercise

No dance experience, partner, special shoes needed

Attire:

Wear comfortable clothes you can move in

Shoes: any slicked-soled shoe (or clogging shoes!)

Bring a water bottle!
Details (registration link posted Spring 2023)

6:00 pm to 6:50 pm

$80 for an 8-week session.
We look forward to sharing the dance floor with you!
Instructors
Clogging... proof that a pair of shoes can change your life.
Terry Guiffre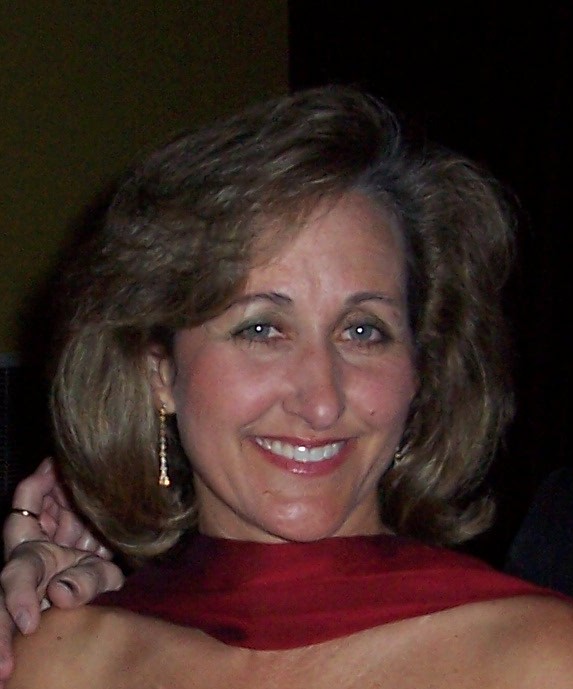 Terry was exposed to clogging when she and her two daughters watched as the Bull Run Clogger's performed at the annual Haymarket Day festival. A member of the Bull Run Clogger's since 1995, she has performed with the group in such varied locations as Disney World, Washington, D.C. on the 4th of July, and aboard Carnival Cruise ship, and various locations throughout the DMV.
Over the years she has served as Director, Choreographer, and Instructor for the group and as the Coordinator of the Potomac Double Down Clogging Workshop. Currently, Terry is the Artistic Director, choreographer, and instructor. As a former aerobics instructor, gymnast, and competitive twirler, she brings to clogging her experience in other choreographed performance groups, such as the Washington Redskins Cheerleaders, the Cardinals Drum and Bugle Corps, and the Silvertones Majorette and Drum Corps, for which she served as a Co-Director and Instructor. She has also judged TV's "Dance Fever" competition in Washington, D.C.
Terry worked as an Instructional Technology Coach with Prince William County Schools. In 2017, for providing technology and STEAM integration opportunties for students and staff, she lead the school to be awarded the FETC National STEM Excellence Award. Since retiring in 2021, she enjoys returning on occassion to coach technology integration to all the wonderfully inquisitive students and staff. When she's not clogging, Terry loves spending time with family and her eight grandchildren, adventuring, and walking one very spoiled pup, Poppy Bella.
Jan Sutton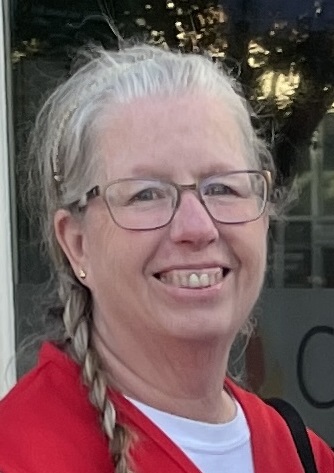 In 1981, Jan had just moved to Statesville, North Carolina, and saw a clogging workshop sign posted at the local YMCA. The advertisement said no special shoes required and no partner needed so she signed up!
After getting married in 1982, she and her husband moved to Raleigh, North Carolina. Jan was in love with clogging so quickly got involved with a local clogging group that was meeting once again in the local YMCA. Here she met Bryan Craddock who danced and performed with the Hemlock Bluff Cloggers and also taught lessons once a week at the local YMCA. Jan joined Bryan's YMCA group that performed at local retirement homes and at the local jail for the inmates! That was an interesting performance!
In 1987, Jan was once again on the move. This time, relocating to Virginia where she thankfully found a clogging group! The group was in Falls Church and she was enjoying her time with them when her husband was transferred to Warrenton, Virginia. The commute was too long to continue to dance with this group and she was once again in search of a clogging group.
In 1998, she found the Bull Run Cloggers! She became a performing member in 1999 after taking lessons from one of the members. Over the years, Jan has organized many wonderful group celebrations, instructed, and has been a board member. She is currently serving as President.
Register Here